Sudden Cardiac Arrest can happen anywhere and at any time, often without notice. As a result, AEDs are deployed nearly anywhere you can think of. AEDs, or Automated External Defibrillators, are a specific type of defibrillator. Automatic refers to the AED's ability to autonomously analyze the patient's condition. AEDs are more portable and designed for less clinical training in order to use them. They are battery operated and designed to be very easy to use.
The purpose of this webinar was to understand the how AEDs differ from other defibrillators, and how important they can be to the sustainment of patients in cardiac arrest. With thousands of incidences and recalls, the topic of AED testing has been a hot issue for several years. It's time to address the elephant in the room and talk about AED testing.
This 45-minute webinar will include:
Understanding AED basics
Updated manufacturer requirements and their impact on testing
Preventive maintenance testing
*Please contact TechNation if you wish to receive ACI credit after viewing the webinar.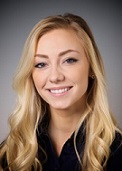 Ashton Solecki, the Product Manager of the Neonatal Test product line, including incubator, radiant warmer, and phototherapy analyzers for Fluke Biomedical.